About Chandragupt Institute of Management
Chandragupt Institute of Management Patna (CIMP) has been established as an autonomous institution, with active support from the Government of Bihar. The institute was established with the objective of contributing substantially to the academic and development credentials of Bihar, while fulfilling the primary role of training students to become effective managers. CIMP offers a two-year full-time, AICTE approved Post Graduate Diploma in Management. The institute follows most of the practices, systems and processes of leading management institutes in India.
CIMP also provides scholarships amounting to partial tuition fee waiver to outstanding women students. The girl students of a batch finding a place amongst the top two students (top two ranks in the class) in a term shall be awarded a scholarship. Similarly, the top three girl students from SC/ST category finding a place among top 20 students in the class in a term will also be awarded a scholarship.
Instructions
Rs. 60 will be charged as convenience charges for the online payment.
All fields marked with * needs to be compulsorily filled.
An Application number will be displayed, once you successfully submit the online form by making an online payment.
Quote this Application number on any communication with us.
PGDM at Chandragupt Institute of Management Patna
CIMP is a B-School with a difference. Its course curriculum and pedagogy have been shaped on the lines of leading management institutes like IIMs. The courses are developed by committees consisting of reputed academicians from premier institutes like IITs and IIMs, and teaching materials used in the courses are sourced from Harvard Business School, IIM Ahmedabad, and other leading national and international B-Schools. The core curriculum of PGDM focuses on developing essential skills and knowledge required for managerial effectiveness. Following the core courses in the first year, the programme offers a pool of electives in the second year in various functional areas of management such as marketing, finance, human resources, operations, and information technology (IT). A student can distribute his/her choice of electives across one or more of the functional areas, subject to completion of the minimum number of credits required for the award of PGDM.
Testimonials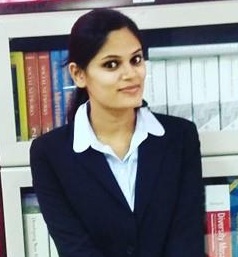 Feeling blessed to be placed in one of the leading company in the mutual fund Industry. A Company were I'll get the opportunity to enhance my skills, gain real time experience with a chance to grow positively with the organization. And this would not have been possible without the guidance I got at CIMP.
"Shivani Narayan PGP2015-17 Campus Placement @ HDFC AMC"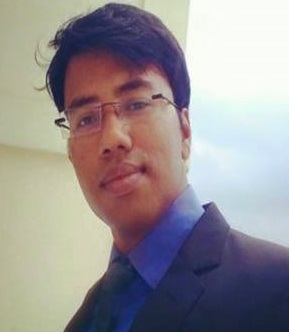 Somewhere every one of us have heard or read that what is happiness and how it tastes like? For me right now it is tasting like "utterly, butterly and delicious". Being placed in Amul is one of the most memorable moments that I would cherish for a lifetime. This would not have been possible without the assistance and guidance from the institute especially the placement department and motivation of my friends. Lastly I conclude by stating that my decision to study in CIMP has been one of the best decisions of my life.
"Kumar Vipul, PGP 2015-17 Campus Placement @ Amul"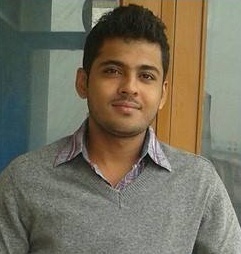 It feels so good when you get what you always wanted, same happened to me, or I would say my dream came true. I always wanted to start off my career with ITC, a well renowned organization. It will be a place where I will get diversified exposure, which will help me in developing and growing positively in terms of skill and experience. I feel very proud that I became the part of CIMP, where I learnt different lessons of my life.
"Abhishek Kumar Singh, PGP 2015-17 Campus Placement @ ITC Limited"